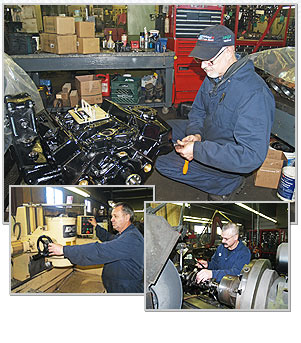 When it comes to engines for your car, boat, industrial equipment or machinery, Nova Automotive has the experience and the supplies to get the job done.

Along with our full automotive service we have highly qualified technicians to repair, rebuild and recondition automotive, marine and industrial engines.

When it comes to parts - including those difficult to find - we are a preferred supplier of automotive, marine, industrial and high-performance parts.

With a solid reputation backed by more than 40 years of experience, Nova Automotive is pleased to serve its many customers today with the same quality service and many new products.

We invite you to contact us so we can assist you with your automotive, engine and supply needs!